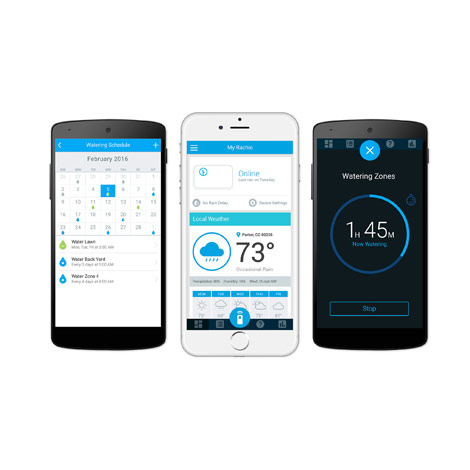 You can now control the operation and scheduling of your irrigation controller from your mobile device, laptop, or desktop.
The Rachio Gen 2 is designed to connect to your WiFi network, therefore allowing you to access your controller from anywhere.
Some features:
Multiple schedules
Flexibility to operate as a smart controller or standard controller
Forecasted rain skipping
"Weather Intelligence" waters automatically based on past, present and future weather
Use your mobile device as a remote control with unlimited range
Most importantly: Saves water!
We have installed Several Rachio Gen 2 controllers with great customer satisfaction!
Call for a Free Consultation!