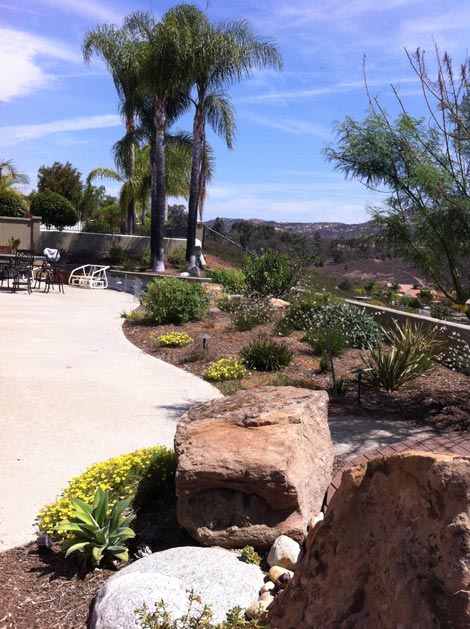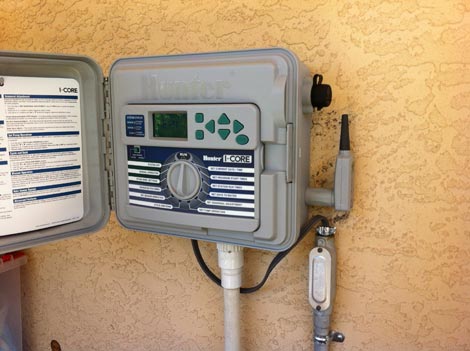 Smart Irrigation
Helpful tips to reduce water usage and maintain plant health.
Install a smart controller
Weather based controllers have proven to help reduce water use for irrigation systems.
These controllers adjust to the changing weather conditions year round; they shut off during periods of rain. They have proven to reduce water use by 20-30% when compared to traditional controllers.
We recommend Hunter controllers with Wireless Solar Sync for best results.
Install MP Rotating nozzles
These nozzles are great for either new installations or retrofitting spray nozzles.
MP rotating nozzles apply water much slower and in a uniform way rather than conventional sprays.
Great for slopes and clay-like soils as they allow water to soak into the landscape instead of running off to become wasted.
Other advantages are: better wind resistance, less misting, and when used with a 40 PSI adaptor, better results.
We recommend Hunter MP Rotating Nozzles.
Install or convert to drip
With the current California drought, many homeowner as well as commercial landscapes are turning to drip to maintain the beauty of their landscapes while reducing total water use.
Here are some of the advantages of a well-designed drip system:
Apply water directly to the root zone to reduce overspray and evaporation
Eliminate run off on walkways and paved areas
Prevent overspray onto windows, walls and fences
Increase water uniformity
Promote healthy plant growth
A properly designed and installed drip system can be over 90% efficient
It can reduce water use from 20-40%
We recommend Netafim techline, Raindbird FX dripline or Point Source drip irrigation. We have installed all of these products extensively with great results.
Additional tips
Install an irrigation water pressure regulator (75PSI)
Replace existing sprinklers with 30 PSI pressure regulated ones
Do an annual tune up of your irrigation system
Install a rain barrel (minimum 420Gl)